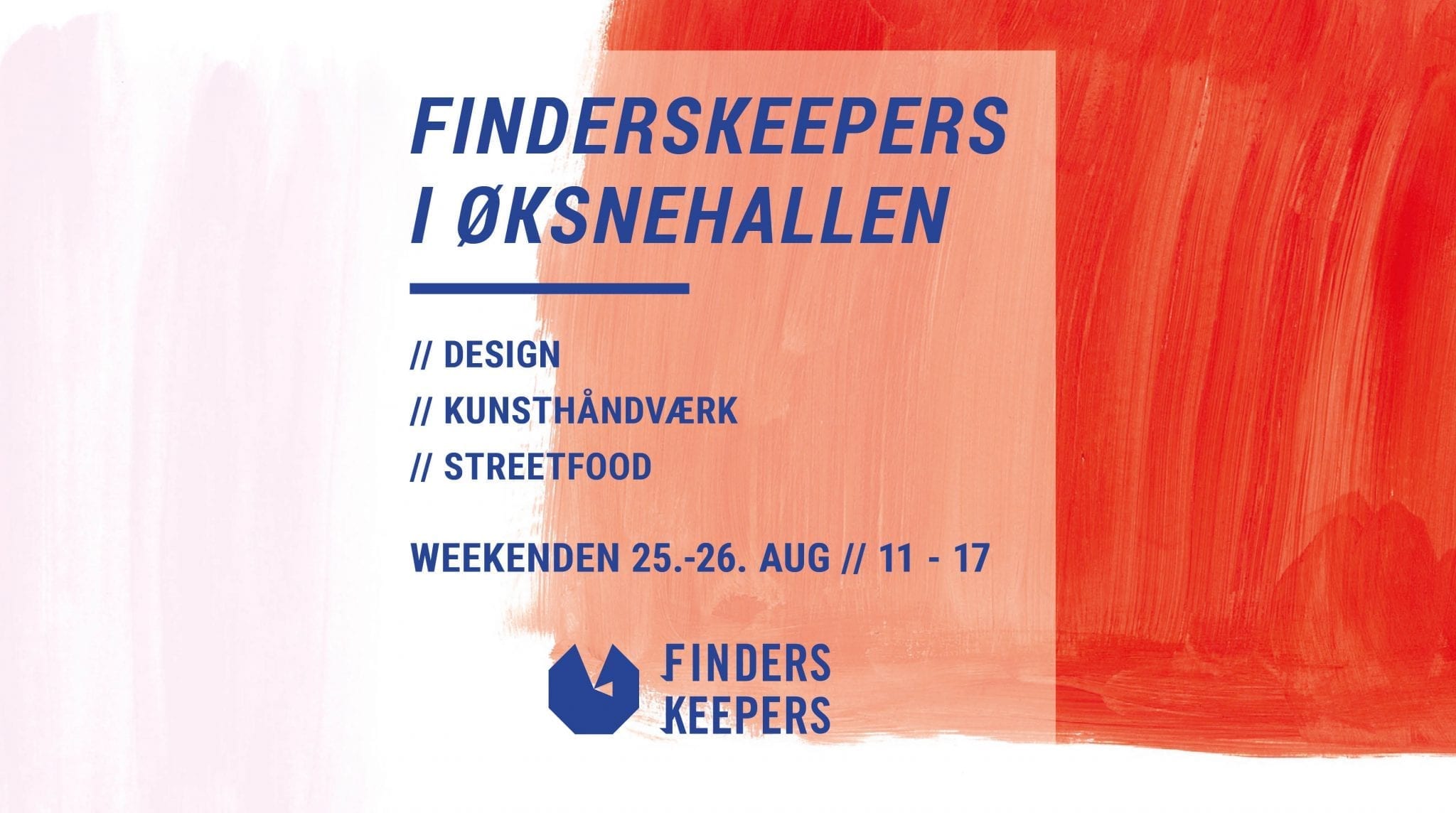 20 Aug

What's on: Design, Craftmanship & Streetfood in Øksnehallen, Copenhagen

For FindersKeepers Design Market in Øksnehallen in the weekend of 25-26th of August, you have a unique opportunity to get a peek into the work of designers when we transform the beautiful venue into the ultimate design and craftmanship destination right in the middle of the Meatpacking District in Copenhaen.

Great design is characterized by skilled craftmanship, a strong design process with attention to the detail, and a creative mindset. For the market in Øksnehallen we have made an extra effort to provide our guests with an experience, that will show them just how much work designers' have to put into the process from idea to final product.

EXPERIENCE THE EXHIBITION "MORE THAN DESIGN" //

Design, crafts and arts are concepts that often overlap and can be seen in everything from ordinary everyday objects to the more artistic. At the special exhibition "More Than Design" we put focus on objects that find themselves in this cross field and shows examples from the process of their creation. The talented deisgners that are participating are Søren Betak, Sigrid Buus, Laura Dalgaard, Troels Flensted, Simon Hjermind Jensen, Amanda Lilholt, Stine Mikkelsen, Matias Møllenbach, Jesper Su Rosenmeier, Kaja Skytte, and Kasper Thorup.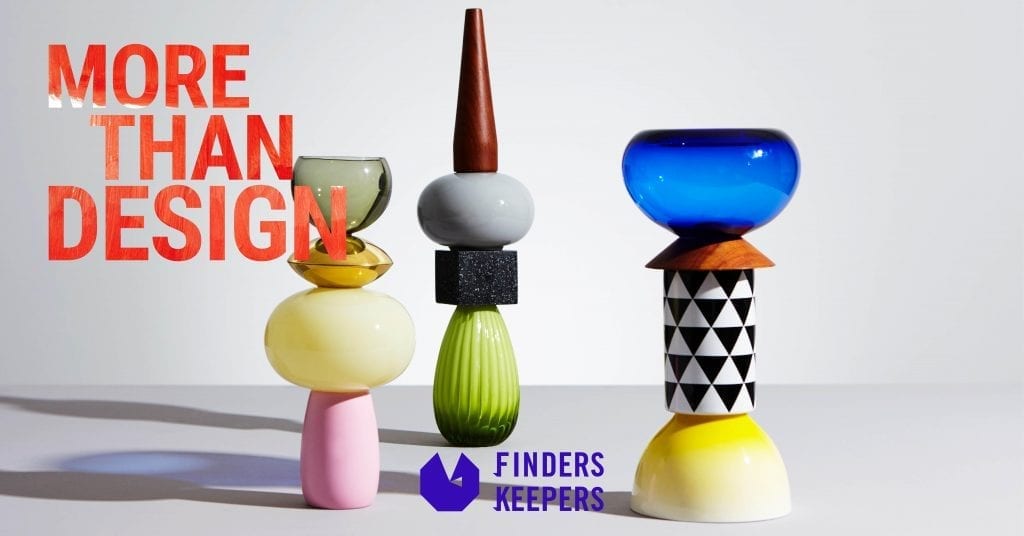 MEET THE DESIGNERS SEE THEIR LIVING WORKSHOPS //
As a consumer of design products one often fall in love with the final product without being aware and having an understanding of the great work and craftmanship it takes to create beatiful, new and innovative designs.
Craftmanship may seem easy for the untrained eye, but in reality it is often a long a time-demanding process.
With the living workshops, FindersKeepers wants to give the guests a chance to get up cloce to the designers craft and experience, how the design products are made. Here it is among other possible to meet weavers from Guatemala at Pura Utz, see ceramics beting turned by Bo/Tyrrestrup, watch the wood worker Søren Ulrich in action, and much more.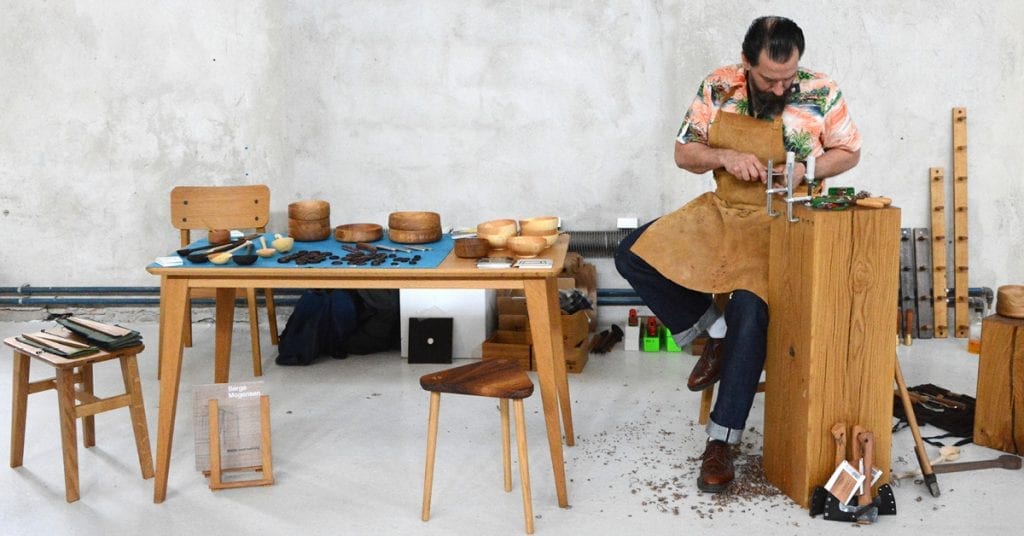 SHOP AMAZING DESIGNS //
As usual, you also have the opportunity to shop and find lots of inspiration and new designs to bring home among the more than 170 carefully selected designers and brands. You will find both upcoming designers, creative entrepreneurs, artistists and established brands, who exhibit and sell their products within everything from furniture, interiors, and artworks to fashion, accessories, jewellery and plants.
See the participating designers here

STREET FOOD MARKET WITH DELICIOUS FOOD & DRINKS //
At the square in front of Øksnehallen there will be a large street food market, which is open for everyone. Here, we invite you to enjoy the late summer with delicious food and drinks from among other Kiin Kiin, Pastor Tacos, Fuego, Crepes a'la Carte, Bike & Bake, Snack & Blues, Jakobsens Pita, The Fish Project, Grab'n go burger, and Rosévognen. On the Saturday it is possible to get an extra experience, when the bike jousting competition Vesterbro Ringridning is taking place.
Follow the event "FindersdKeepers Streetfood Marked" on Facebook here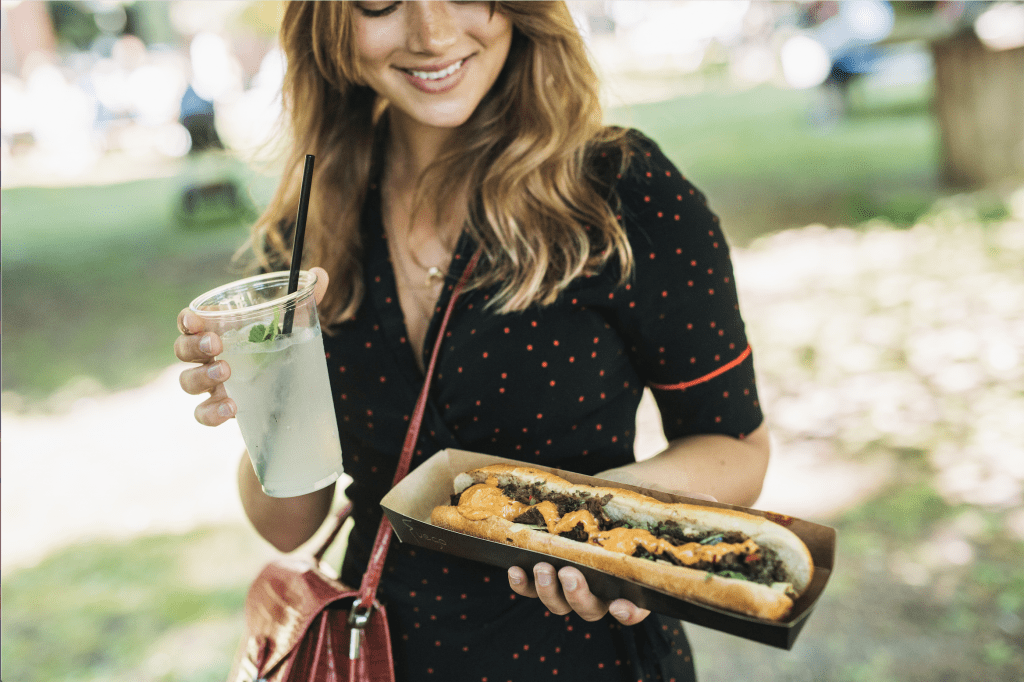 JOIN US FOR AN AMANZING WEEKEND //
If you don't wanna miss out on a great weekend, then hurry up and get your ticket here:
BUY TICKET
Wanna get updates of the event? then join here: